Fertility
Welcoming a new member to the family is a blessing, yet if couples are having problems with conception or taking a pregnancy to full term, the consequences can be frustrating.
While there are many options for treating infertility out there, treatments with acupuncture and herbal medicine can be cost-effective, non-invasive, and successful.
"The now common use of acupuncture has proven effective for endocrine stimulatory and regulatory interventions." (Park, et. al., 2010)
A study in 1996 speculated acupuncture could modulate female fertility by virtue of the sympathetic nervous system (Stener-Victorin, et al., 1996).
A recent study found that manual acupuncture at bilateral SP6 point could elicit immediate reductions in pulsatility indexes (PI) values in uterine arteries (Yu, et al., 2010).
A number of research studies have shown some positive results in routine and biochemical semen parameters, levels of anti-sperm antibodies, testicular blood flow and scrotal temperature with acupuncture treatments in men (West, 2010).
A randomised experiment with a total of 160 women undergoing either IVF or ICSI resulted in clinical pregnancy rate of 42.5% at 6 weeks in the acupuncture group, which was significantly higher than the rate of 26.3% in the control group (Paulus, et. al., 2002).
Most of all, Paulus' study has been successfully replicated by some, such as Westergaard, et. al. (2006).
In a recent systematic review and meta-analysis by the Institute of Integrated Traditional Chinese and Western Medicine, Tongji Hospical in Hubei, a total of 5598 participants were studied over twenty-three trials. The results indicate that acupuncture, especially around the time of the controlled ovarian hyperstimulation, improves pregnancy outcomes in women undergoing IVF (Zheng, Zhang, Huang, & Wang, 2012).
A study found that acupuncture had a beneficial regulation of cortisol and prolactin, which are indicative of stress, in 67 patients undergoing IVF (Magarelli, et. al., 2009).
A small pilot study suggested that a reduction in stress by acupuncture treatment before and after embryo transfer may influence on pregnancy rates (Balk, et. al., 2009).
At Soojin's Acupuncture Clinic, we can support you with pre conception care, fertility enhance, pregnancy care, birth preparation, and after-birth care, whether you want to conceive naturally or with assisted reproductive technology. We are dedicated to helping you a better chance of having a baby.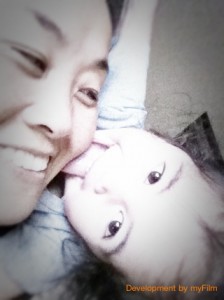 Reference:
Balk, J., Catove, J., Horn, B., Gresci, K. and Wakim, A. (2009). The relationship between   perceived stress, acupuncture, and pregnancy rates among IVF patients: A pilot study. Complementary Therapies in Clinical Practice 16, 154-157.
Magarelli, P. C., Cridennda, D.K., and Cohen, M. (2009). Changes in serum cortisol and prolactin associated with acupuncture during controlled ovarian hyperstimulation in women undergoing in vitro fertilization-embryo transfer treatment. Fertility and Sterility 92, 1870-1879.
Park, J.B., Kang, M.J., Shin, S.S., Choi, E.M., Kwon, S.K., Wee, H.S., Nam, B.H., & Kaptchuk, T. (2010). Unexplained infertility treated with acupuncture and herbal medicine in Korea. The Journal of Alternative and Complementary Medicine. Vol. 16, No. 2, 2010, pp. 193-198.
Paulus, W.E., Zhang, M., Strehler, E., El-Danasouri, I. & Sterzik, K. (2002). Influence of acupuncture on the pregnancy rate in patients who undergo assisted reproduction therapy. Fertility and Sterility 77, 721-724.
Stener-Victorin, E., Valdenstrom, U., Andersson, S.A. & Wikland, M. (1996). Reduction of blood flow impedance in the uterine arteries of infertile women with electro-acupuncture. Human Reproduction 11, 1314.
West, Z. (2010). Acupuncture and fertility: a review of the current literature. Retrieved from www.southbourneacupunctureclinic.co.uk/research/Research_1.pdf
Westergaard, L.G., Mao, Q., Krogslund, M., Sandrini, S., Lenz, S. & Grinsted, J. (2006). Acupuncture on the day of embryo transfer significantly improves the reproductive outcome in infertile women: a prospective, randomized trial. Fertility and Sterility 85, 1341-1346.
Yu, Y.P., Ma, L.X., Ma, Y.X., Liu, Y.Q., Liu, C.Z., Xie, J.P., Gao, S.Z. & Zhu, J. (2010). Immediate effect of acupuncture at Sanyinjiao (SP6) and Xuanzhong (GB39) on uterine arterial blood flow in primary dysmenorrhea. The Journal of Alternative and Complementary Medicine, 168-291.
Zheng, C., Zhang, M., Huang, G., & Wang, W. (2012). The role of acupuncture in assisted reproductive technology. Evidence-Based Complementary and Alternative Medicine. Volume 2012 (2012), Article ID 543924.